From PositiveMed.com
A growing body of research indicates that what's known as love and positive attitude has a very strong effect on our biological system to not only live happier, but live longer. Effects of love on heart and vascular system varies from secretion of different "good" hormones to lower stress hormones and blood pressure.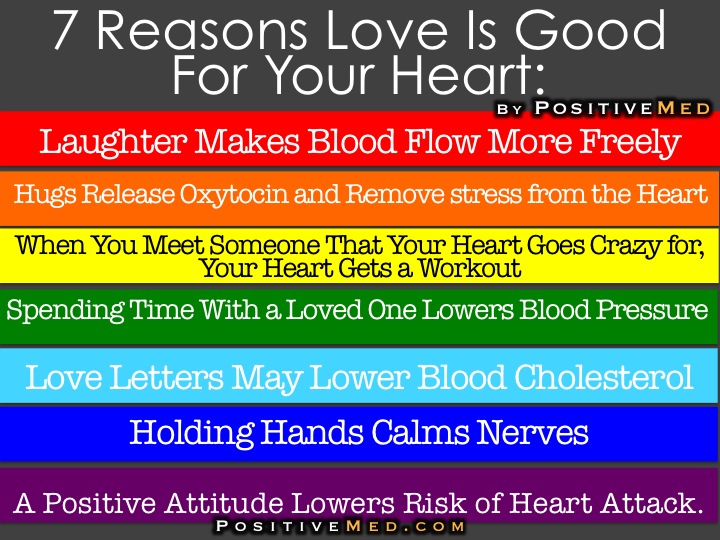 Sponsored by Ben's Herbs Place
Buy quality Nature's Sunshine Products at wholesale prices with FREE membership (no automatic billings and no future membership fees).
Save 30-45% off retail prices plus regular sales.
Top quality and fast shipping from four (4) warehouses. Nature's Sunshine Products are 100% guaranteed potency and purity.
What's on sale now?